Getting to Know Noboribetsu ONSEN
One of Japan's leading ONSEN resorts
healing people throughout the history of Hokkaido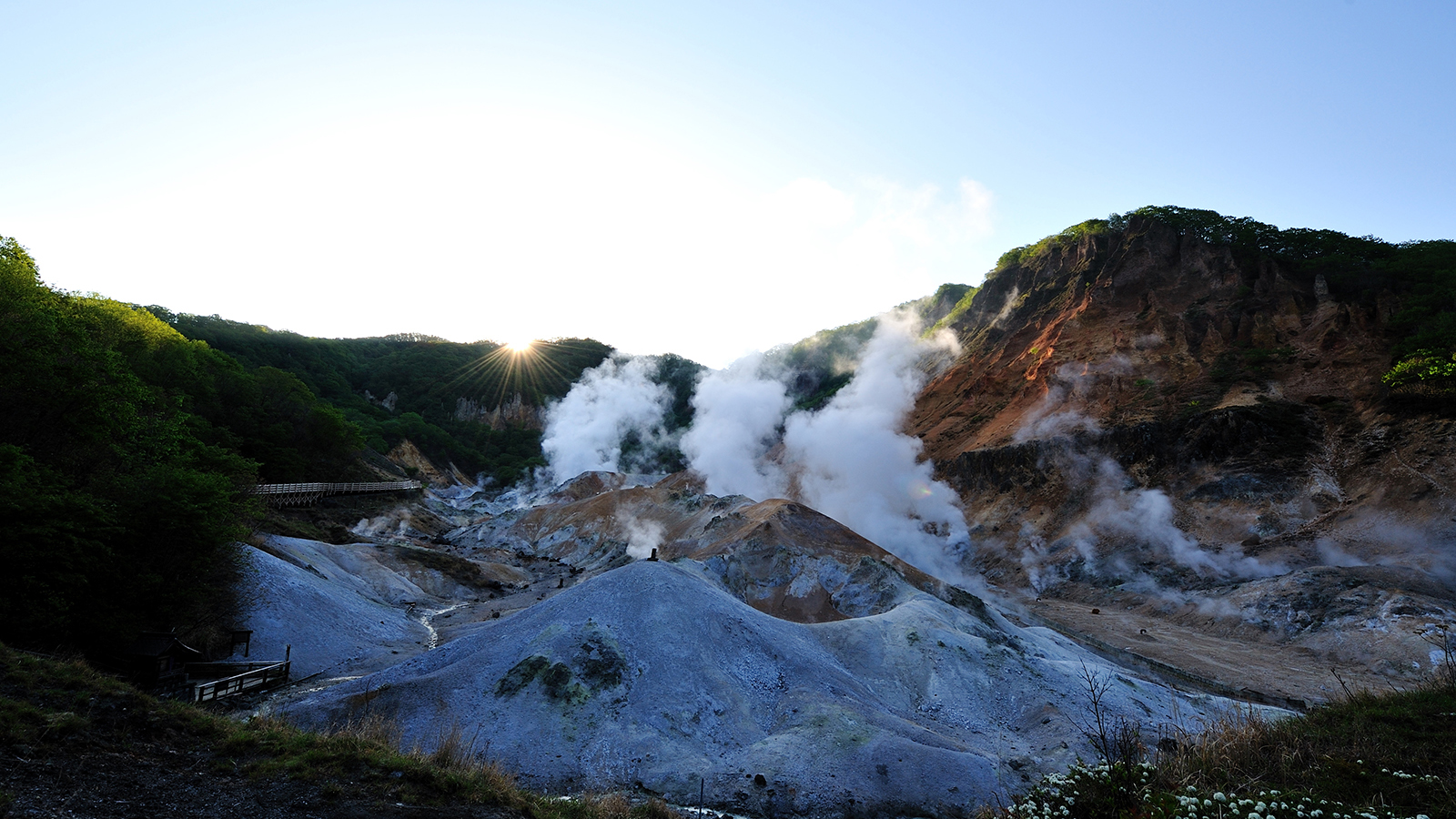 Key words to learn about Noboribetsu
Noboribetsu Onsen is an extremely rare place with a wide variety of springs all in one place.
This ONSEN resort has ONSEN everywhere.
Many of these ONSEN come from Jigokudani (Hell Valley),
which was created by volcanic activity about 10,000 years ago.
Noboribetsu Onsen has been healing many people from the Edo period (1603-1868) to the present day.
This place combines the heartbeat of the earth from ancient times together
with ONSEN, a blessing from nature.
This is Noboribetsu Onsen.
---
---
Noboribetsu's
Location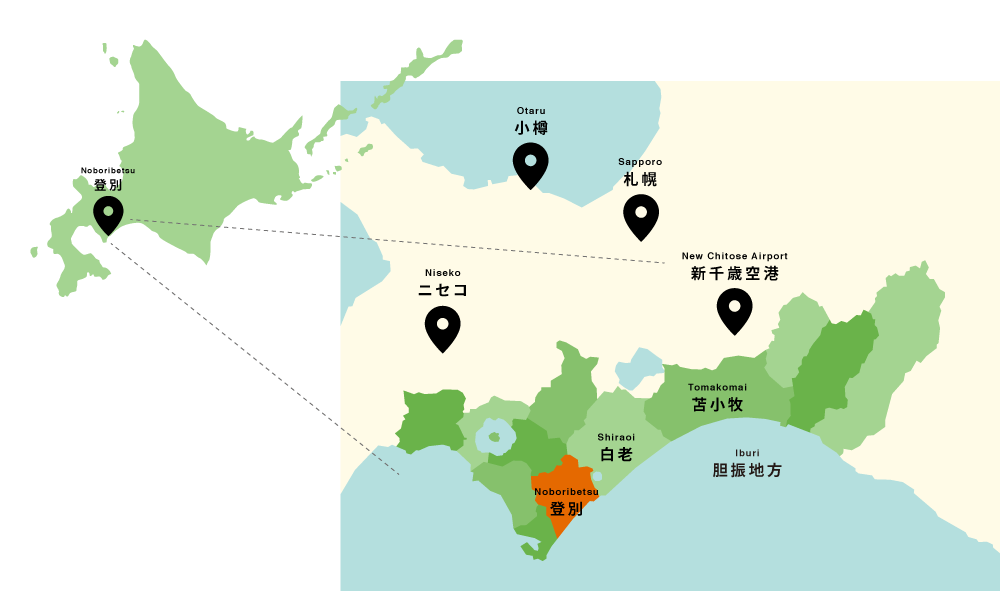 The city of Noboribetsu is located in the southwestern part of Hokkaido, in the Iburi Region.
It is a 1 hour and 40 minutes drive from Sapporo and 1 hour from New Chitose Airport.
It takes about 10 minutes by car from the Noboribetsu city center to Noboribetsu Onsen resort.
About 15 minutes further on, you will find the Karurusu Onsen, deep in the heart of Noboribetsu.
---
The History of
Noboribetsu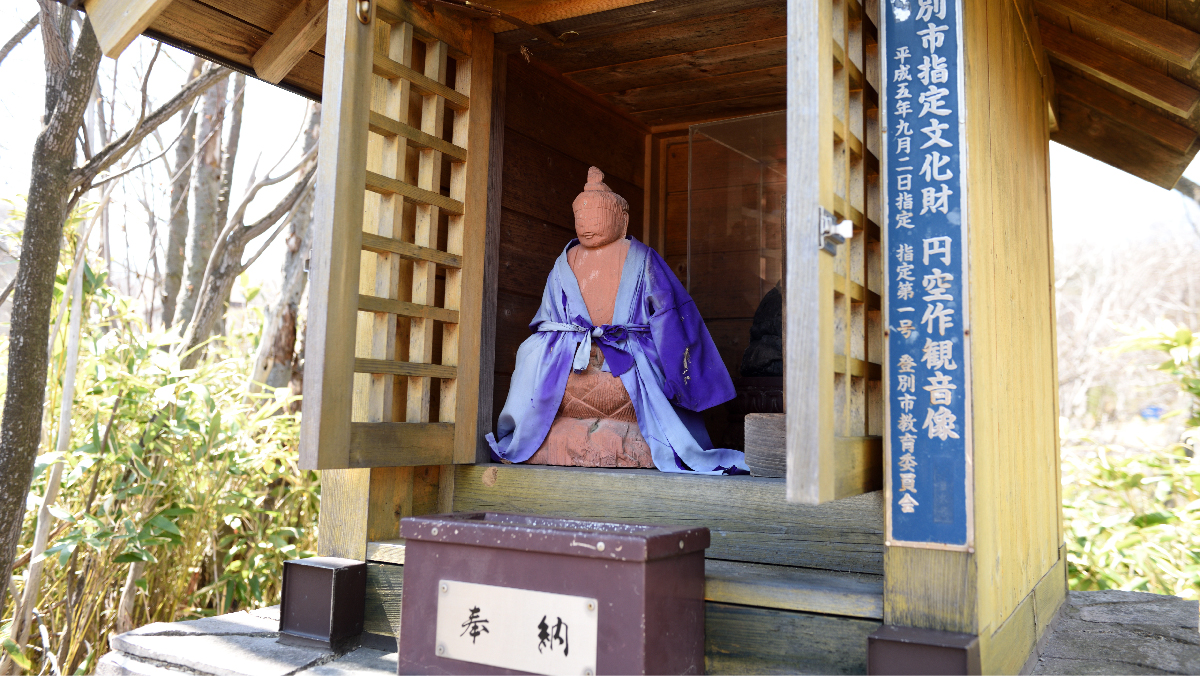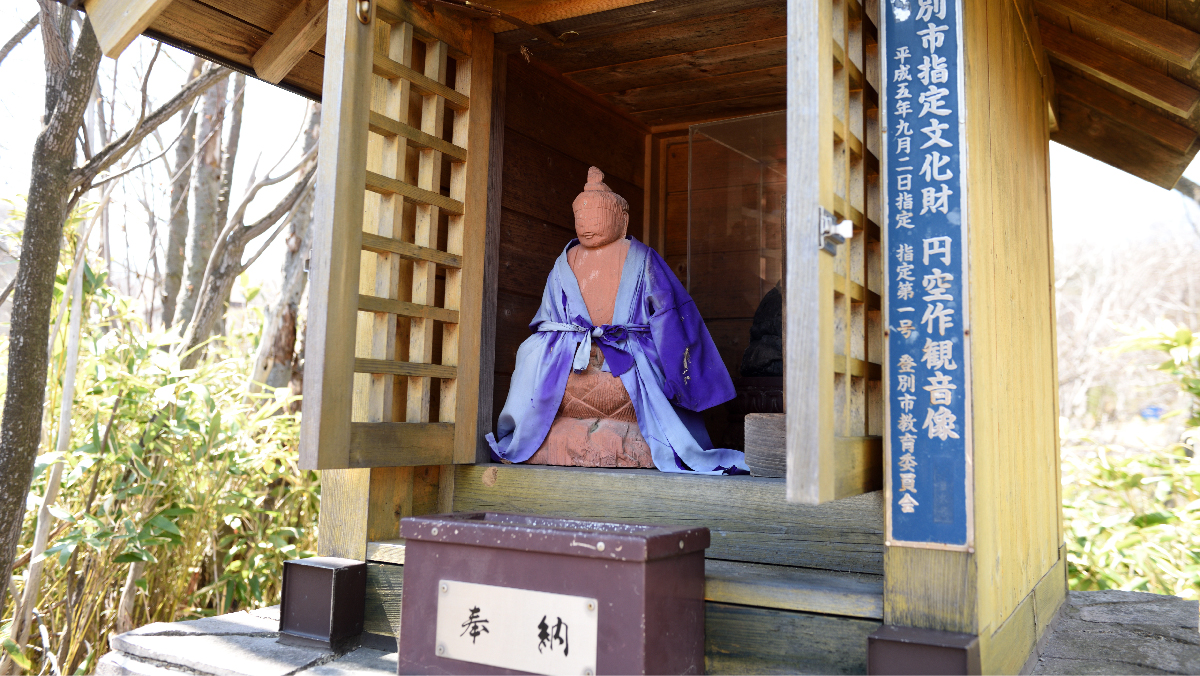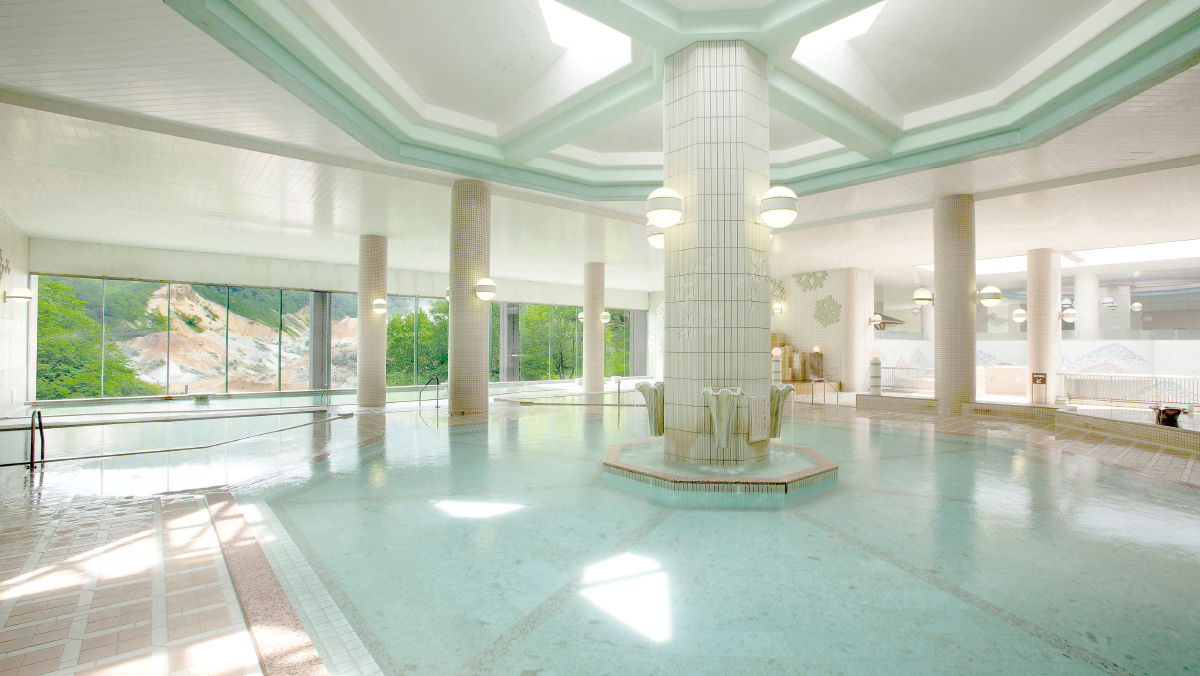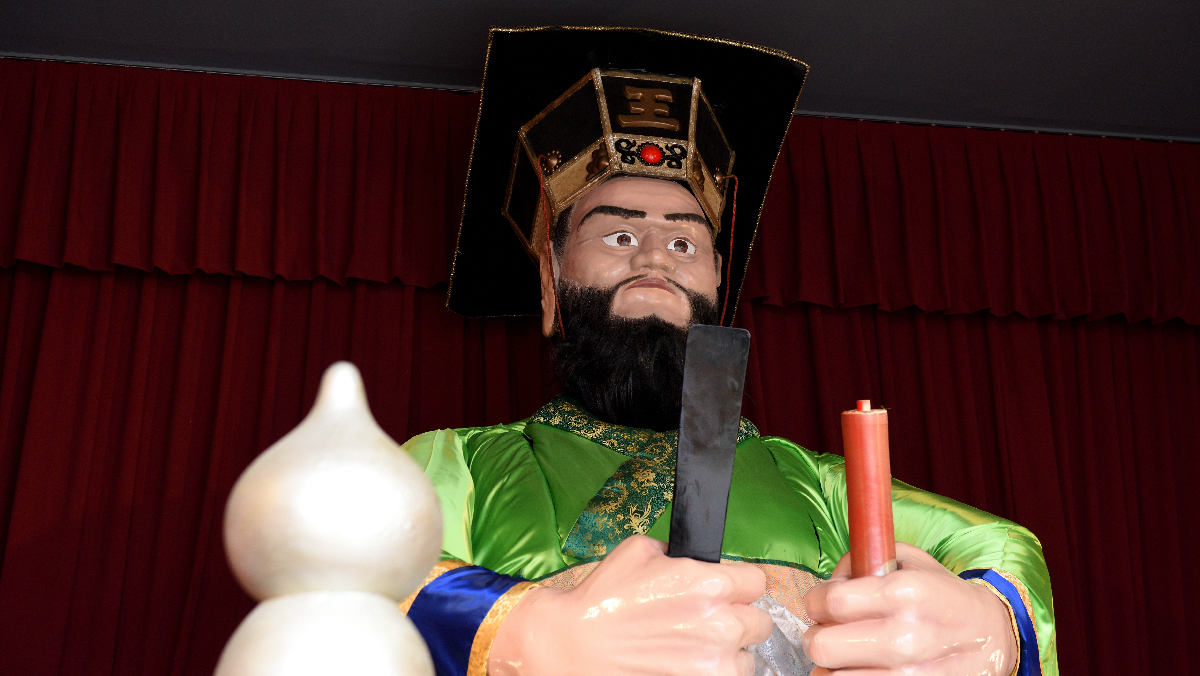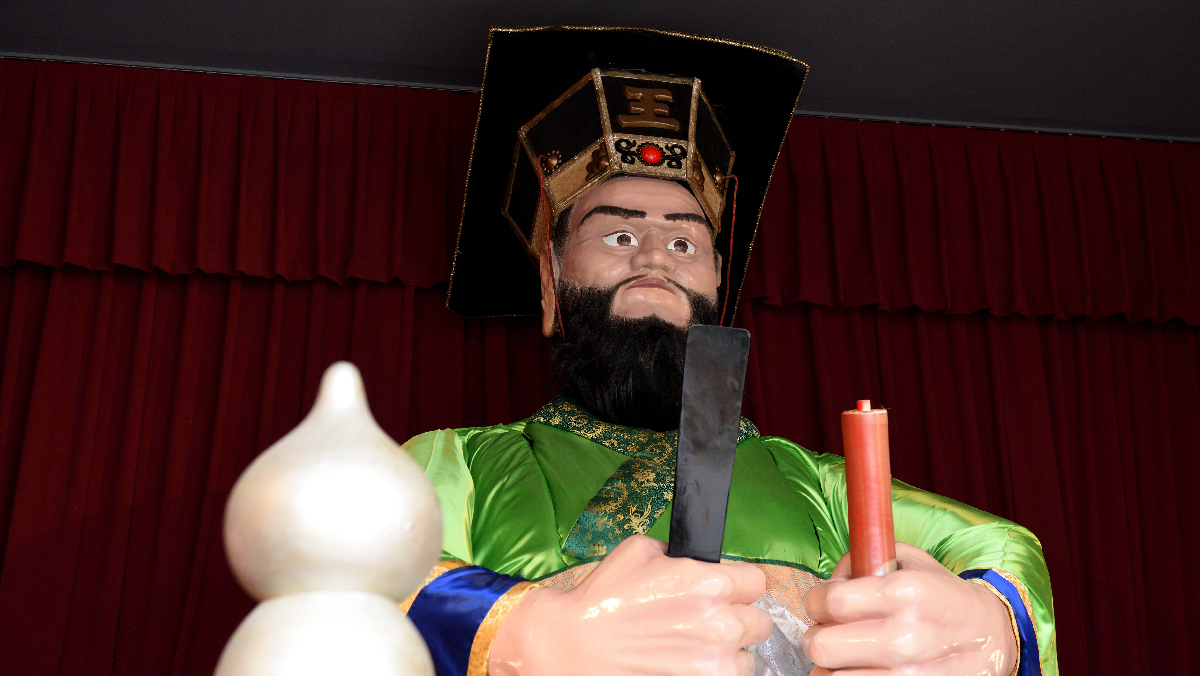 Noboribetsu's ONSEN were created by volcanic activity about 10,000 years ago,
and have been providing comfort to many people ever since.
Let's take a look at the history of Noboribetsu Onsen, one of the most famous ONSEN in Hokkaido.
---
The Demons of
Noboribetsu
and Jigoku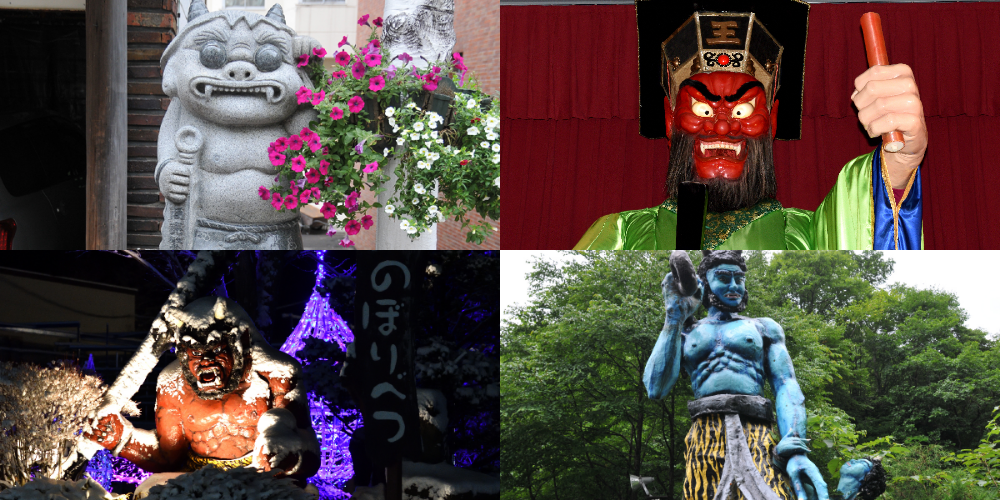 There are many demons all throughout Noboribetsu.
They come together in Jigokudani (Hell Valley).
Take a stroll around town to find these demons and learn more about them!